One of the most awesome things about a plant based diet is that you can eat frugally if you're on a budget and still have amazing meals.  I'll admit I get caught up in all the fancy recipes with a ton of ingredients sometimes, but it is so easy to make delicious food without spending a fortune.  I've put together some of my favorite cheap plant based dinner recipes when you're broke or want to save money.
Vegan Pasta Fagioli
15 Minute Garlic Fried Noodles
Grilled Veggie Kabobs
Mexican Hashbrown Sliders
Garlic Tofu Broccoli Skillet
Tomato And Artichoke Pasta
Vegan Mashed Potato Bowls
These cheap plant based recipes are awesome if you're trying to cut your grocery bill while eating vegan, but you still want to eat delicious food.  Life is too short to eat boring food!
This post contains affiliate links.  See my disclosure.
7 Cheap Plant Based Dinners For When You're Broke
These are some of my favorite budget friendly plant based dinner recipes when I need to save money on groceries.
The key to finding inexpensive plant based recipes is to look for ones that don't have too many extra ingredients like unusual seasonings that you don't already have or added store bought sauces.  These things can really add up.  If you do choose a recipe with a fancy seasoning that you don't normally use, try to find other recipes with that same seasoning so you can be sure to use it up and not waste it.
This plant based dinner recipe is cheap to make and packed with flavor.  I love making recipes that go a long way so you can stretch your dollars or feed a family on a budget and this one fits the bill.
This plant based noodle dish makes the perfect dinner on a budget if you add some broccoli or another veggie with it.  This is one of my all time favorite vegan recipes.  The texture of the rice noodles and the perfectly delicious sauce makes me feel like I'm eating take out.  This recipe has only a few ingredients and is so simple to make.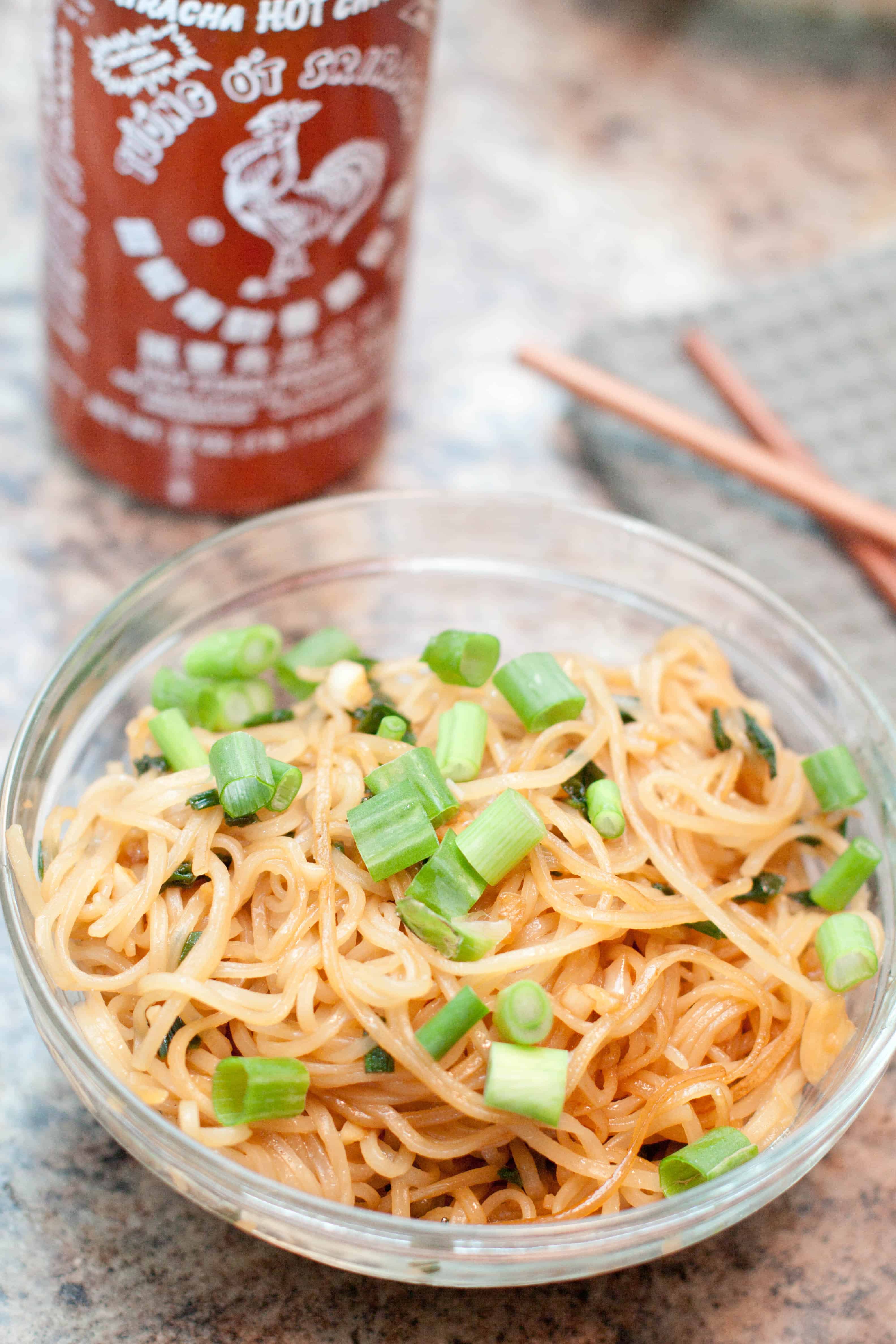 I love making these vegetable skewers with a side of rice for a cheap and delicious plant based dinner on a budget.  I use whatever veggies are on sale for the week to save some extra money on this meal.
Oh my goodness!  This cheap plant based dinner recipe is perfect for when you're broke.  It's only a few simple ingredients and yummy!  I like it with refried beans instead of pinto beans too.  So good!
This cheap plant based dinner recipe is so easy to make and so good!  I love using tofu because it is so inexpensive and adds protein to your dish.  It's also awesome because it absorbs the flavors of whatever seasonings or sauce you put on it so it can be really flavorful.  I love the tip that she gives in this recipe to make the tofu crispy.

I love that this plant based dinner recipe only has 7 ingredients which makes it an excellent option when you're trying to eat plant based on a budget.  The basil, tomatoes and artichokes pack this dish with flavor and texture and it's great to feed a family.
This recipe has a few more ingredients than most on this list, but most of them you probably have in your pantry already.  This is plant based comfort food at its finest!  I love mashed potatoes and they're so great for eating plant based on a budget because they go with so many things and stretch a long way.  These plant based mashed potato bowls have potatoes, veggies and tofu for a complete meal that's super delicious.
Now you have an entire week's worth of plant based dinner ideas to make if you're on a budget or trying to save money.  You won't be disappointed with these recipes!  You'll have a variety of different foods and still be able to make dinner on the cheap.
If you haven't seen this cookbook of frugal vegan recipes
, you're going to love it!  It makes eating plant based affordably so easy.  The thing I like most about it is that it doesn't use a lot of unusual ingredients that you have to go searching for and spend a ton of money on.  It's mostly ingredients that you can find anywhere.  The recipes are simple and easy to make.  Be sure to try the vegan quesadilla!
Is eating plant based expensive?
Eating a plant based diet is actually really cheap if you choose the right foods.  There are plenty of plant based foods that you can eat on a tight budget and still have amazing meals.  If you make the right choices you could actually eat a plant based diet for $50 a week or less.
If you have a store like Sprouts near you where you can buy foods in bulk, you'll save even more money on your grocery bill.  The great thing about buying this way is that you can buy the amount you need so you don't have to spend extra money on a whole package of something if you only need a little.
Cheapest Plant Based Foods
There are so many cheap plant based foods that you can incorporate into your meals.  Try making these the main part of your meal and add seasonings and veggies or fruit.
Rice
Oatmeal
Potatoes
Beans
Lentils
Pasta
Flour
Tofu
Tortillas
Corn
Bananas
I found myself falling into the trap of eating a bunch of vegan processed foods which is not only unhealthy but expensive too.
I bought this vegan program that shows you exactly how to get started with a whole foods plant based diet as well as how to lose weight
.  I've now lost 25 pounds in the last couple of months and I'm so happy I tried it.  If you've fallen into the processed food trap or just don't know where to start, you should take a look.
Other plant based posts you might like: